Boston Bike Nights with J and B Motorcycles and Branded Biker
2nd August 2019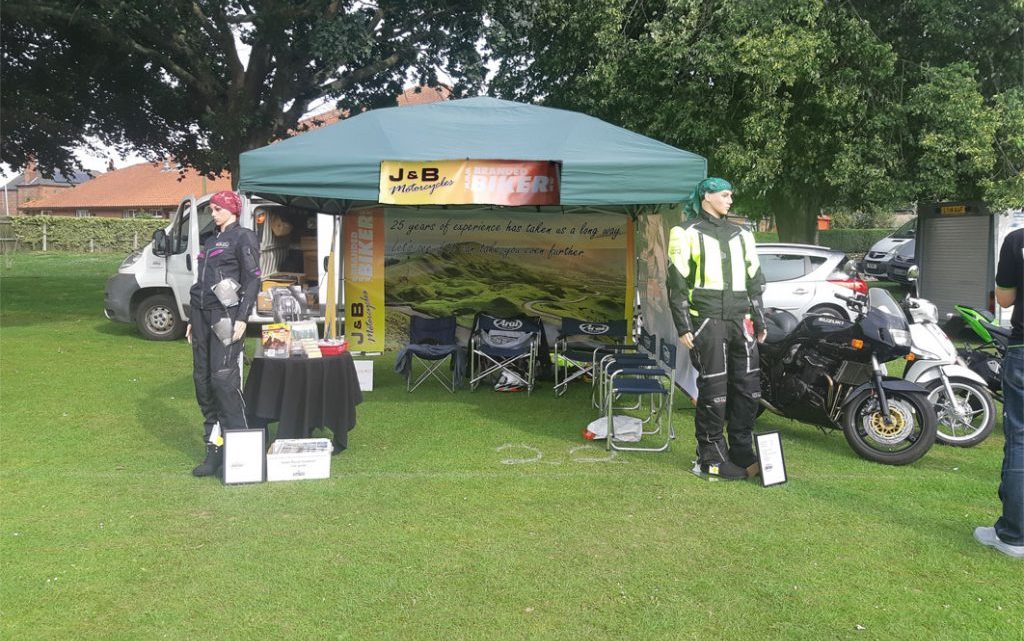 Thursday 4th July 2019
We have been dedicated supporters and Sponsors of the Boston Bike Night Event, this year being no exception being its 23rd year! This occasion is now held within the Central Park and attended by literally thousands of riders, enthusiasts and general members of our community. This event is open to all types of bikes/scooters/trikes whether it is classics, tourers or cruisers from all over the country.
Steve interviewed Julian asking him the following questions;
How did you become involved with Boston Bike Night?
"Because the Boston Riders Association were asking for local support and I thought it was a good idea for the town and for a annual meeting place for like minded motorcyclists."
So When did you actually start to sponsor the event?
"On the very first evening."
Have you ever missed an event?
"No even on my Birthday and whatever the weather come wind or rain!"
Has your passion for motorcycling ever deminished?
"No."
How long have you been a motorcyclist?
"Since my 16th Birthday and I have ridden everyday snow, rain, ice, sunshine and wind…apart from drifting snow and mental illness."
Do you go to Boston Bike Night for financial reasons?
"No and I probably speak for most traders, it is about Boston Bike Night and the people and it needs to be supported."
Taken at Boston Bike Night 2018 by Boston's 107 Endeavour FM

Taken at Boston Bike Night 2018 by Boston's 107 Endeavour FM
Boston Bike Night 2014
Boston Bike Night 2012